J. Carlton Collins - Short Biography
The Accounting Software Advisor
Atlanta, Georgia 30092
(770) 734-0950 Office · (770) 734-0650 Fax · carlton@accountingsoftwareadvisor.com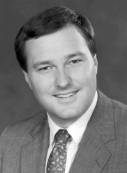 J. Carlton Collins is an accounting software analyst and the editor of the Accounting Software Advisor, Accounting Software News, and ASA Research web site. Since 1984, Carlton has worked in the accounting software industry installing systems, consulting with end users, lecturing to more than one hundred thousands businesses, consulting to accounting software companies, publishing books, articles and web sites. Carlton is experienced with many of the top accounting software packages such as SYSPRO, SouthWare, MAS 500, BusinessWorks, Great Plains, ACCPAC Advantage, ProSeries, Navision, Axapta, ACCPAC Advantage Series, Platinum, Epicor, Open Systems Traverse, MAS 90, MAS 200, Exact Software's Macola ES, Peachtree Complete Accounting, Solomon, SAP R/3, QuickBooks, BusinessVision 32, and more.
Selected Positions, Awards & Accomplishments:
Has published extensive articles on accounting software in the Journal of Accountancy and other magazines.

Has personally delivered over 1,500 technology lectures as far away as Australia & New Zealand.

Past Chairperson of the AICPA Technology Conference.

Past two-term Chairperson of the Georgia Society of CPAs PC Advisory Committee.

Past five-term President of the PC Consultant's Group of Atlanta - which he founded.

Recipient of the Outstanding Discussion Leader Award from the Georgia Society of CPAs.

Recipient of the AICPA Lifetime Technical Contribution to the CPA Profession Award.

Named "Top Ten CPA Technologists" by Accounting Technologies Magazine.

Lead author for PPC's Guide to Installing Microcomputer Accounting Systems.

Has lectured in more than 40 States and five countries.

Has delivered keynote lectures at dozens of accounting software conferences, including the Microsoft BBC Conference and Best Software's AccountMate Conference in 2004.

Created the GSCPA National Microcomputer Consulting Certificate program.

Has provided consulting services to many computer companies (including Compaq, IBM, Microsoft, Apple, Novell, Peachtree, Epicor, Best Software, Softline, Exact, ACCPAC, Intuit, Peachtree, Great Plains, and others).
Carlton's diverse background is an asset in providing his specialized consulting skills. He has six years of accounting, auditing and tax experience in the areas of health care, construction, distribution, automobile dealerships, insurance, manufacturing, and general business. His tax experience includes corporate, individual, partnership, fiduciary, and estate tax planning work. Carlton also has been heavily involved in the other areas of financial forecasts, bond issues, Medicare and Medicaid reimbursement, conventional financing, pension and profit sharing plans, and business planning.
Click here to see Mr. Collins long biography